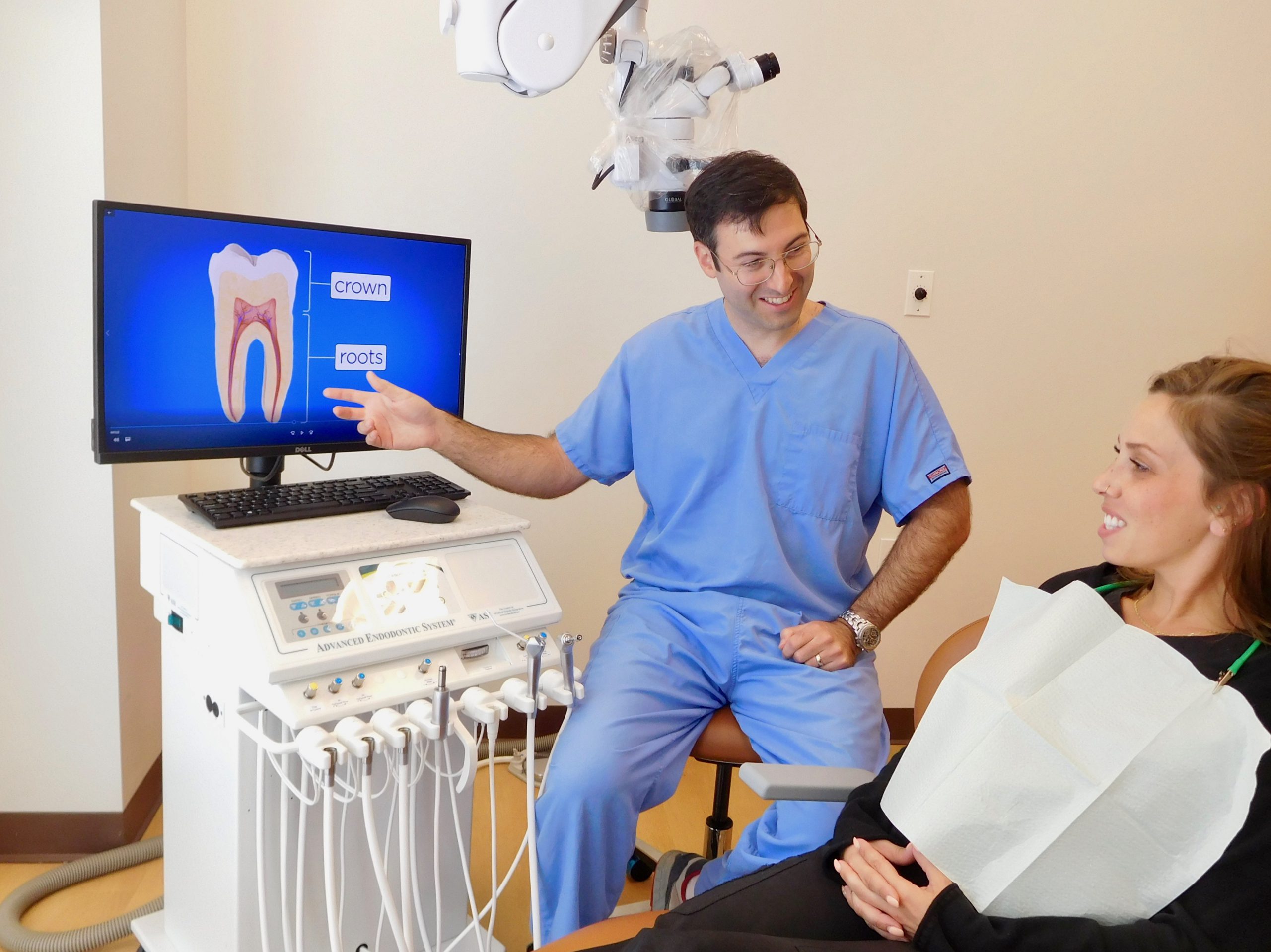 Compassionate Endodontic Care
Your initial appointment with us is necessary to thoroughly diagnose, evaluate your condition and discuss treatment options. Dr. Reff utilizes a variety of diagnostic tools and techniques to determine how to proceed with your endodontic treatment.
Every patient is unique and each endodontic case is unique. In some circumstances there may be better options than a root canal treatment, which is why we are committed to working closely with your dentist and other specialists to determine the best approach that fits your needs.
If root canal treatment is determined to be needed following this initial consultation, we will schedule your appointment. For those patients who are in pain, we may initiate treatment at the first appointment.
First Visit to Greenspring Endodontics
When you schedule your appointment, we will email you a welcome letter from office@greenspringendo.com that will provide you a secure password to complete your online registration. This will save you time during your appointment check-in. Please let us know at this time if you have any dental insurance that you would like to use so we can check your benefits ahead of time.
Contact us at (410) 653-0900. Se Habla Español.
Please advise us if you have a medical condition that may be of concern prior to any treatment (i.e. diabetes, high blood pressure, artificial heart valves and joints, rheumatic fever, etc.) or if you are on any medication (i.e. heart medications, aspirin, anticoagulant therapy, Fosamax or other Bisphosphonates for treating bone loss, etc.)
Patient Reviews
Find our what our patients have to say about us.