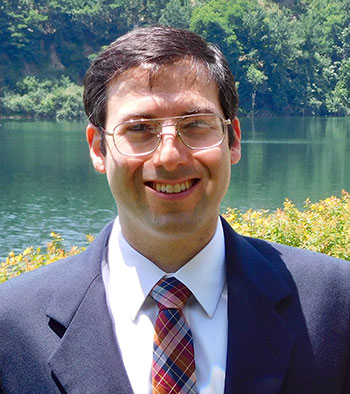 Andrew M. Reff, D.D.S., M.S.
Endodontist
Dr. Andrew Reff grew up in Rockville, Maryland. He attended Washington University in St. Louis, where he received a Bachelors of Arts degree. Dr. Reff then returned home to attend the University of Maryland Dental School, where he received his Doctor of Dental Surgery degree. Upon graduation, he and his wife spent two years gaining experience as general dentists in Rockville, Maryland. Dr. Reff completed his specialty training at Saint Louis University, where he received a Certificate in Endodontics and a Master of Science in Dentistry.
In 2014, Dr. Reff was initiated as a Diplomate of the American Board of Endodontics, a prestigious and respected honor within his field. Dr. Reff lectures locally about various aspects of his specialty. He is the founding member of Terrapin Dental Study Club and an active member of the American Dental Association, American Association of Endodontists, and Baltimore County Dental Association.